Accepted for ECCV 2018
Our paper (below) got accepted for European Conference on Computer Vision (ECCV) 2018. [project page]
Hiroaki Santo, Michael Waechter, Masaki Samejima, Yusuke Sugano, and Yasuyuki Matsushita: "Light Structure from Pin Motion: Simple and Accurate Point Light Calibration for Physics-based Modeling", European Conference on Computer Vision (Sep. 2018).
Welcome and Encouragement party (2018/06/15)
We had a welcome and encouragement party for B3 and B4.
We enjoyed talking with new members.
Everyone in B4, do your best to study for graduate school entrance examination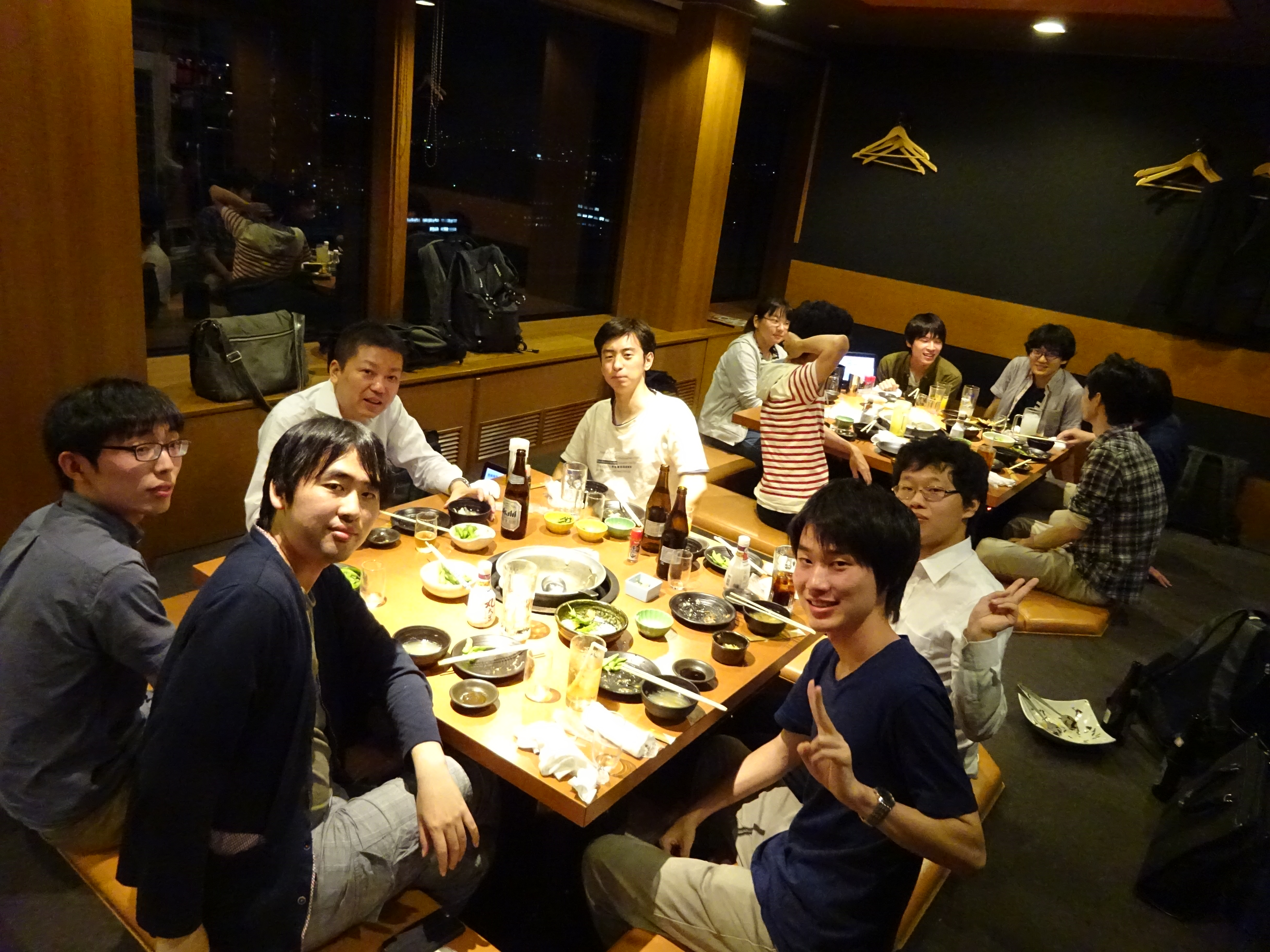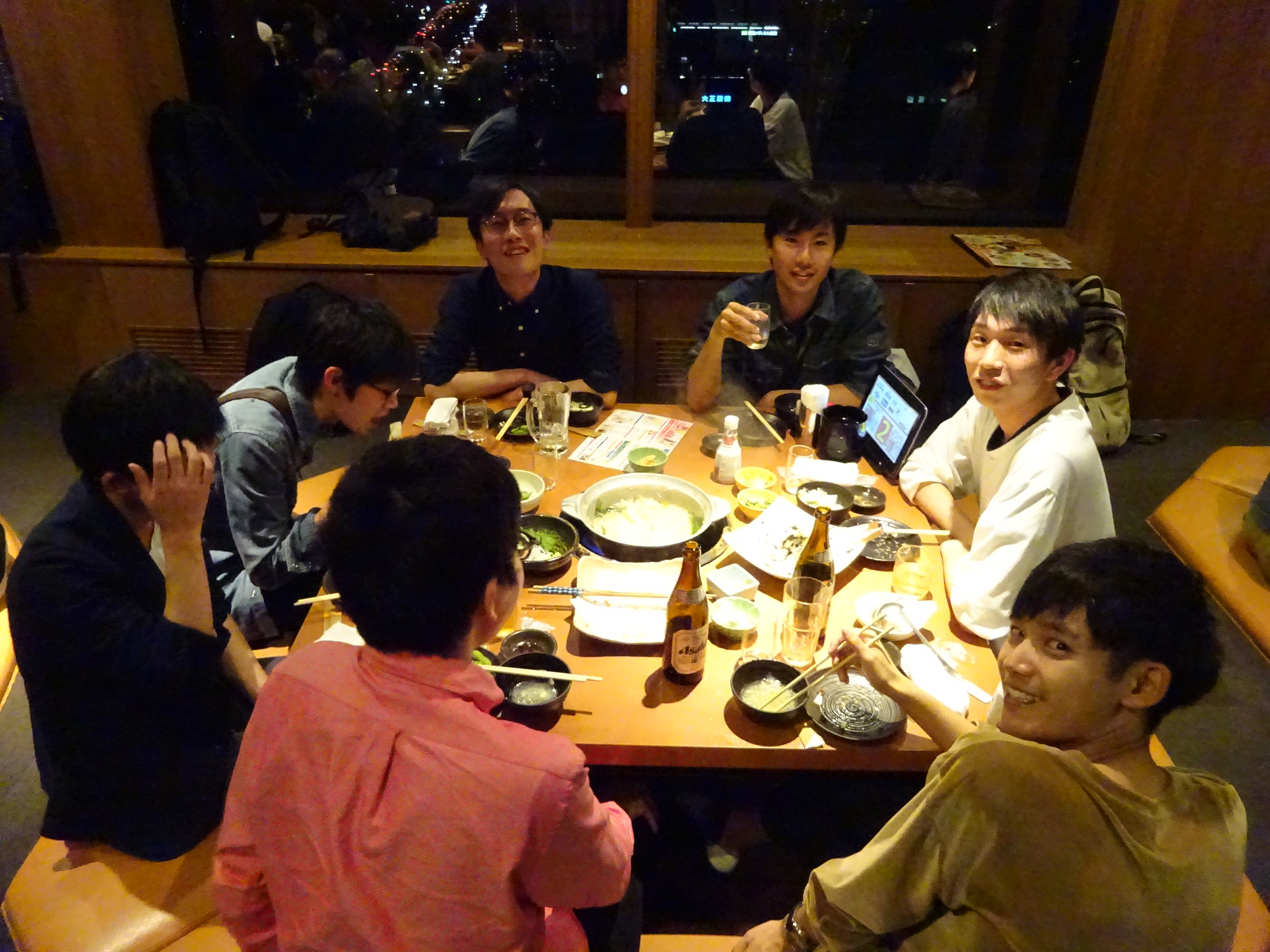 MITOU Program (2018/6/27)
A project by Akihiro Tamada was adopted into 2018 MITOU Program. For more details about MITOU Program, please see the page below.
Softball competition (2018/6/17)
Laboratory to laboratory softball competition was held.
As a result of everyone's wonderful play, we won second place.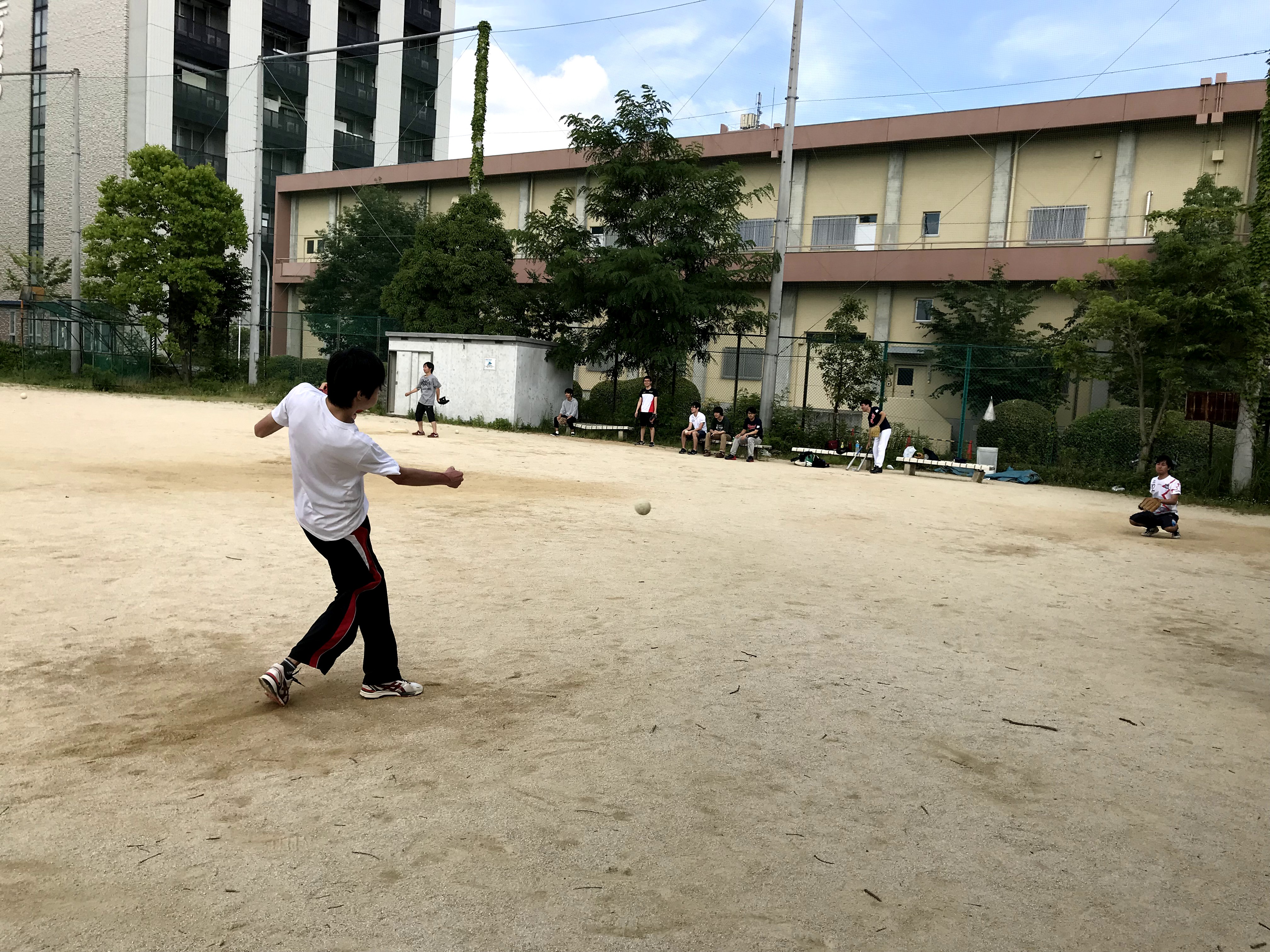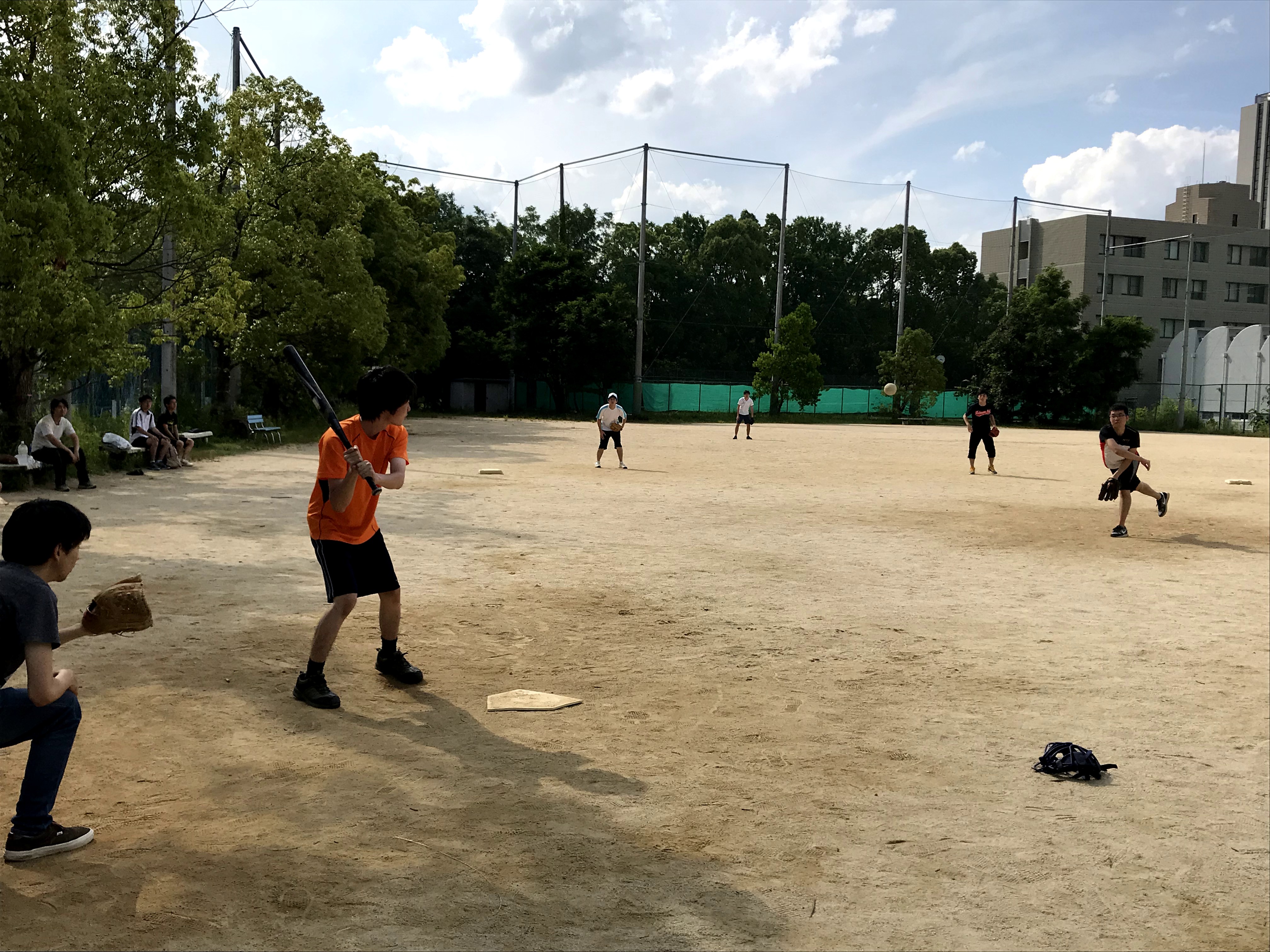 CVIM Research society (2018/05/11)
CVIM Research Society Event was held in Osaka. Three M1 students have participated, among who Iwata and Mizuno were awarded with Excellent Award of the Bachelor Thesis Session.
(日本語) 情報科学研究科卒業祝賀・謝恩会(2018/03/22)
Graduate School of Information Science Technology – Graduation Celebration & Thank-you party was held to celebrate the graduation of 6 MSc's, as well as the graduation and proceeding to Graduate School of 6 Bachelors students.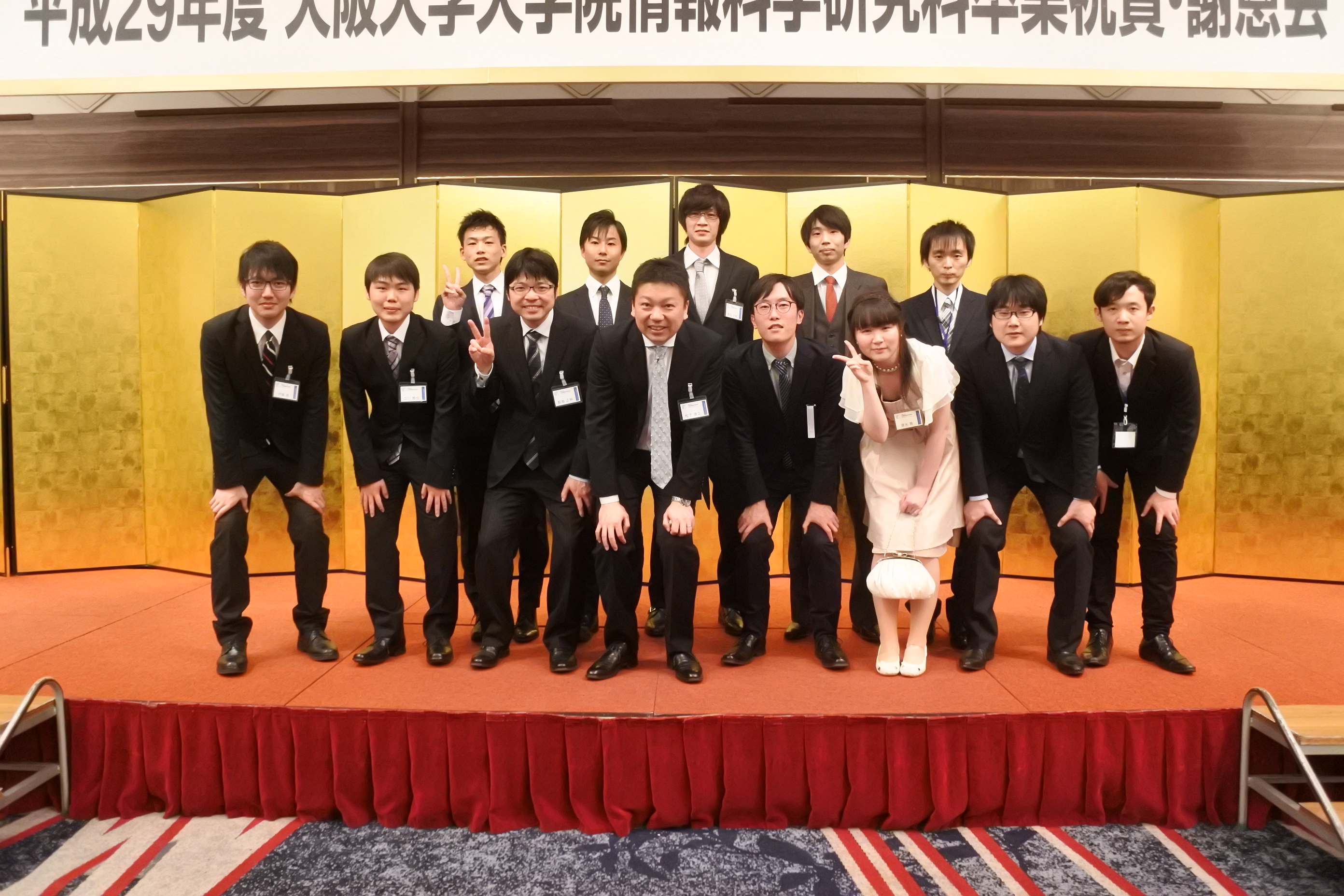 End year party (2017/12/20)
We had an end year party. We forgot a lot of things thanks to this party.

Welcome party with Jason and Michael (2017/11/21)
We had a welcome party with Jason and Michael. Welcome to Matsushita Laboratory!